Make A New Friend Tuesdays
We are so excited to be going into our second week of Make a New Friend Tuesdays!
Every Tuesday we will be introducing you to a new friend. We know that Blog Hops can get overwhelming and you don't really get to know everyone. You just want to be able to stop by to say hello so we came up with Make a New Friend Tuesdays. This way we can really get to know a bit about our new friends and everyone can drop by to say hello since its one blog once a week. Don't worry we will still be having Blog Hops this is just a bonus! If you would like your blog to be featured please fill out this form and we will let you know when your blog will be featured.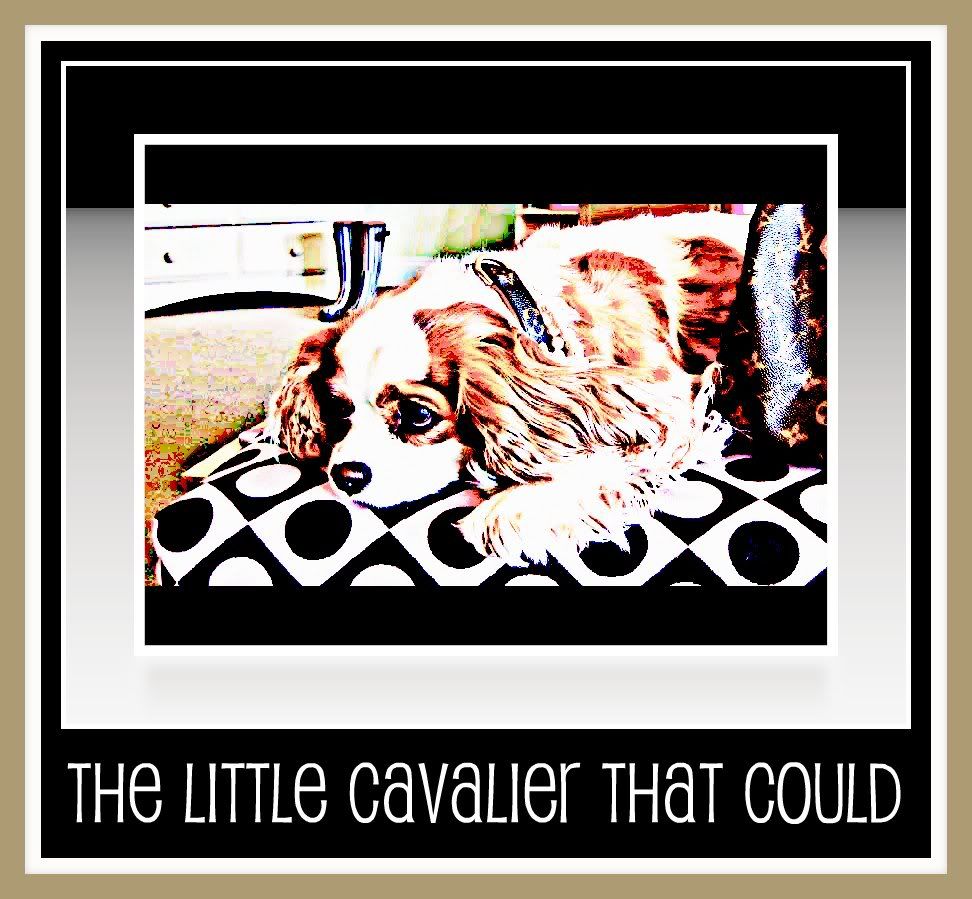 Meet our New Friend Ella
She is the reason her mommy writes:
A Little Cavalier that Could- Ella's Battle with Syringomyelia
Ella is a very sick little girl and every time I tweet with her mom I always hold my breath to hear how Ella is feeling that day. Syringomyelia honestly breaks my heart. Instead of asking Ella about herself we asked her mom to tell us about Ella and what is wrong with her.
I am a 33 year old single girl who is in love with my 4 year old Cavalier King Charles Spaniel Ella. I live in Charlotte, NC but I am constantly visiting the beach. My favorite animal is of course my Cavalier King Charles Spaniel. My favorite color is Blenheim (the color of Ella) but Aqua or the color of the ocean always calls my name.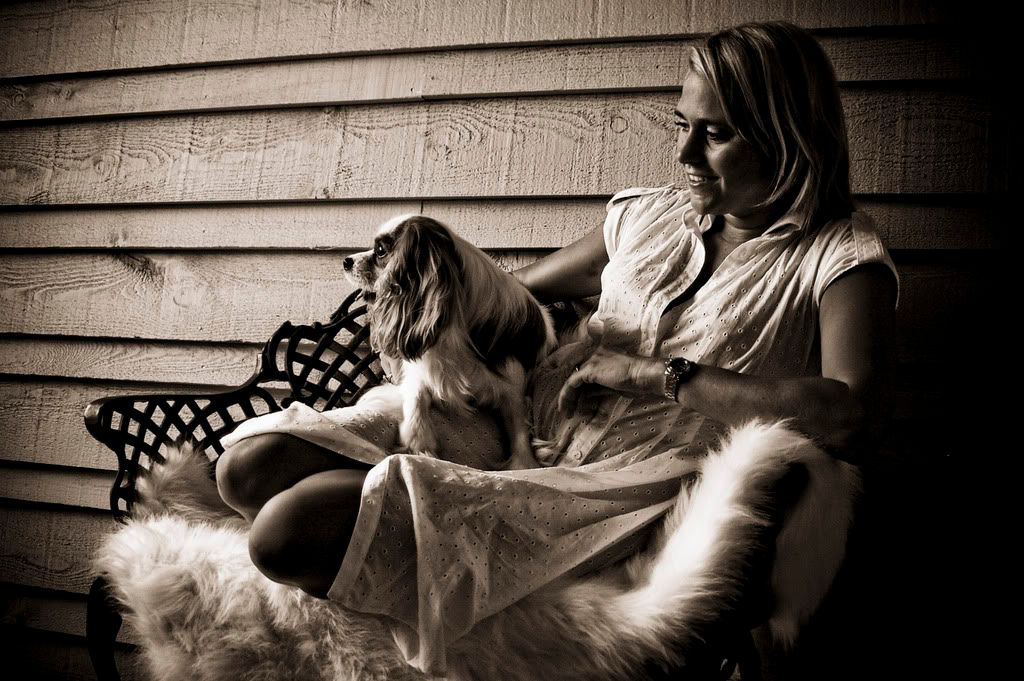 Ella and her mommy
When I held Ella for the first time, my life changed. She brought life back into my life. Even though I try to spend my days with her, I do love to be with friends and travel. Ella, also known as "pooh bear" my Blenheim Cavalier King Charles Spaniel that is the most important thing in my life. She was diagnosed with Syringomyelia and I was crushed. She was always happy and such a delight and when she stopped doing the things she loved, I knew something was wrong. Unfortunately, the light in her eyes was filled with pain. Now she has been doing better (thanks to surgery) but it is a constant battle.
Anyone who meets Ella falls in love with her (if only I could find a man to do the same for me!) She was a therapy dog before she got sick because she always made people feel better. Her favorite food is cheese and she comes running every time she hears the wrapper. Her favorite activity is being around others. She loves going to the Dog Bar in Charlotte. She is known to get on top of the bar when she is feeling well. She's my little party animal! She loves the beach and I have tried to teach her to surf. She also loves to chase any small animals.

Ella on the Dog Bar! Oh my goodness she really is a pawty animal when she feels well. Laying on the Bar like she owns it.
We think every dog owner should be aware of this horrible genetic disease even if it is not something they have ever heard of in their breed. Even 10 years ago Syringomyelia was not something Cavalier breeders or owners had ever heard about. In layman terms it is a malformation of the skull where it does not close properly and spinal fluid is able to get into the brain.
Right now the only way to diagnose if your dog is effected by this debilitation issue is via MRI (between $1,000 and $4,000) and the only locations to have the tests done are Veterinary Schools where Neurologists need to read the results. There are no blood tests yet though there are doctors around the world working on this disease.
Miss Ella can be found on the Web 
A Little Cavalier that Could- Ella's Battle with Syringomyelia
and on Twitter as well. http://twitter.com/acavaliersvoice
Make sure to stop by and say hello to our new friend and learn about her disease. You never know who will need the information that has been compiled there so that they can help treat their baby so they are not in constant unbearable pain and can live a semi normal life. We really wish we could do something to help Ella and all of the dogs who have been afflicted by this horrible disease.