Cooking for Dogs - Avocado Tomato Salad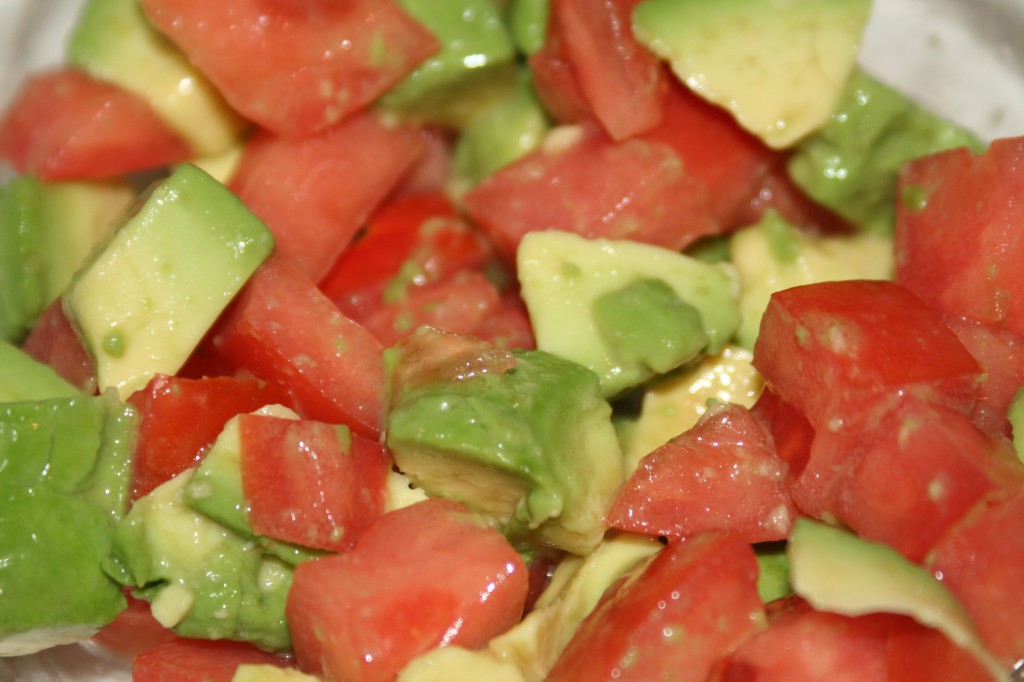 Author:
Two Little Cavaliers
Avocado – I prefer Haas Avocados but you can use Florida instead they just don't taste as rich and need more seasoning
Tomato
Garlic powder (do not use raw or any form of uncooked garlic)
Olive Oil
Salt and Pepper
This recipe is one large tomato per Haas avocado. If you are using larger Florida Avocados you could go two tomatoes per Avocado.
Cut Avocado and Tomato into chunks (leave the skin on while cutting and then remove the cut fruit from the skin with a spoon)
Drizzle Olive oil over and mix gently. You want it to become shiny but not have oil at the bottom of the bowl.
Sprinkle Garlic Powder, salt, and pepper to taste and mix gently. Remember this will sit before serving so the flavors will combine a little less is better then too much. You can always add more seasoning before you serve.
Let sit in fridge for at least a half hour before serving to allow the flavors to combine. The olive oil will keep the avocado from going bad but you will want to cover it with plastic wrap for extra protection.
This is a great part of any salad course. It can be eaten alone, put on bread, or added to a leafy salad. Guests love it and it is super easy to make and adds a lot of color to your table.
Recipe by
Two Little Cavaliers
at https://twolittlecavaliers.com/2011/10/cooking-for-dogs-avocado-tomato-salad.html