Homemade Dog Treats - Peanut Butter Oatmeal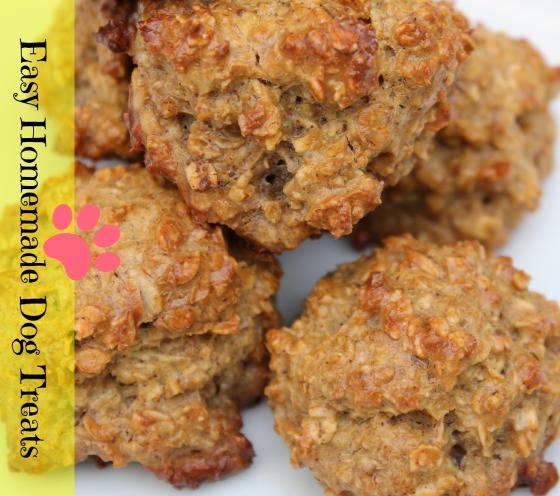 Author:
Two Little Cavaliers
½ cup of oatmeal
1/ tablespoon of peanut butter (I used chunky you can use whatever you have in the house)
½ tablespoon of water
1 large egg
⅛ teaspoon of cinnamon
½ teaspoon of honey
Preheat your oven to 350 degrees.
It really does not matter what order you mix your ingredients together these are dog treats not a wedding cake. I
personally started with the oatmeal and then mixed in the cinnamon. After the cinnamon I decided to drizzle in the honey and stirred it together. Then came the peanut butter which I also mixed in before adding the water and egg. I stirred the mixture together really well to ensure that all of the oatmeal was covered.
I don't use cooking oil spray so I coated the baking sheet with olive oil - you could certainly use any healthy oil you choose.
I made these into round cookies but you could do spoon drop cookies if you don't want to get all messy.
I used a large egg. If you only have extra large or jumbo eggs in the house I would cut down on the water a little bit so the cookies don't get runny.
Most dogs are attracted to cinnamon but if you dog is not a fan you can certainly leave it out of the recipe when you make them. Store in an airtight container or freeze for later use.
Recipe by
Two Little Cavaliers
at https://twolittlecavaliers.com/2013/09/homemade-dog-treats-peanut-butter-oatmeal.html